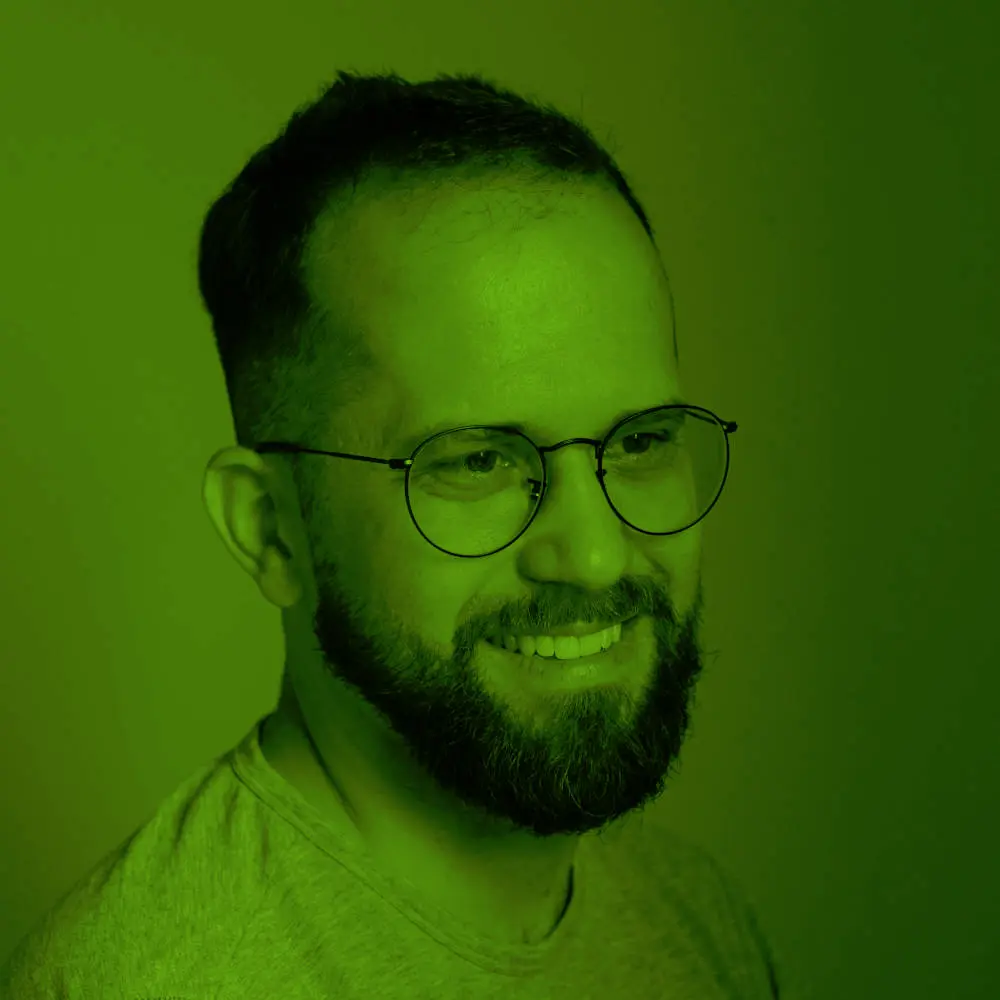 About
Dawid Huczyński
Today
Currently I'm working at SRDK architectural studio, where I'm responsible for workflow optimization and implementation of new tools. I'm developing and managing custom Revit tools and addins via its API for workflow shortcuts. Implementing new technologies as point cloud processing, 3d data analysis, and parsing geodata into BIM data. Creating python tools and libraries for various processes at the office. As well I'm trying to develop "instant reporting" for the company. To my suprise I'm combining my knowledge of 3D transformation, visualisation, point cloud processing, georeferencing, programming, IFC analysis, web development, and project managment. Recentely I've heard about Wildcards - a position or people with wide range of knowledge. I could see myself as one.
Story
Born in Wrocław, lived in Brzeg, Wrocław, Dresden, Reykjavik. Studied in Wrocław University of Technology and Dresden TU, faculty: Architecture and Urban planning. In all my journeys, short and longer ones, I've met many unique people. Thanks to that I've gained a lot of amazing memories.
Architecture
I've worked in such an amazing projects as: SkyTower in Wrocław, Galeria Głogovia, fabryka BASF, Sola 40Femti, High Five (Stavanger/Sola), Aquapark in Dąbki, Football camp in Namibia. I took part in other projects of court halls, kindergardes, malls, and plenty more. In meantime I've gained PRINCE 2 Certificate.
Quite recentely I experiment with new tools in architecture as photogrammetry, lidar, 3D reconstruction. In my search I've gained some skills in GIS tools, GDAL, PDAL tools. I've used some time to learn about point cloud classification, as well as collecting public GIS data and using it in design process.
Programming
At the moment i split my time between architecture, programming, design, visualisation and webdesign. I'm building my own tools to help, and optimize architectural workflow. My preffered language would be `python`, but it is quite easy for me to get familliar with new syntax. Thou I've learned `js`, `css`, `sass`, `html`, `bash`, and plenty of python libraries. I've build my own Arch setup, and didn't brick my PC. :D I've been experimenting with PDAL, GDAL, OpenCV, and many more. I've had some fun with writing android apps as well.
Blender
3D visualisation and animation is one of my filed of interests. I've moved step up with Archvis thanks to Blender, free and open sourse 3D multipurpose programm. Of course, it's great community helped too. I would consider myself as a Blender fanboy, but Open Sourse funboy as well. I see big possibilities in spreading ideas of open sourse, spreading free knowledge, and sharing know-how and experience. I've written Simple Asset Manager and Solar Analysis addons for Blender.
Other
After hours I'm trying to split my time between widening my knowlege and friends. Of course there is also acrobatics, salsa, travelling, biking, horse riding and plenty more.
---